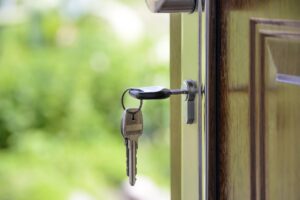 If you are a new landlord or a longtime landlord who has never dealt with tenant law disputes, you may be unsure how to handle one when they arise. Understanding your rights as a landlord in Florida is essential if you hope to protect yourself and your family. Here are some of the most important landlords' rights you should be sure to take note of. 
Florida Rent Laws
Under Florida law, there are many different rent-related laws you will need to be aware of as a landlord. This will include rules for the steps you can take when your tenant fails to pay rent, how much time they have to pay overdue rent before you have the right to evict them, and more. Failure to adhere to these laws could result in considerable financial costs. 
Security Deposit Rules in Florida 
As a landlord, you will want to be sure to protect yourself financially, as tenants often wind up in situations where they cannot pay rent or damage the property. For this reason, many landlords require a security deposit before a tenant can move in. 
Florida law does not place a limit on how much you can charge for your security deposit. But you will be required to return security deposits to tenants within one month of them moving out. 
Landlord's Right to Enter Their Florida Rental Property 
One of the most significant disputes Florida landlords and tenants have is when the landlord has the authority to enter the rental property. But the law is clear: landlords have the right to access their rental property after giving their tenants a minimum of twelve hours' notice. 
Landlords are also prohibited under the law from attempting to enter the property in retaliation after a tenant has made reasonable complaints regarding unsafe living conditions on the property. If you have questions about whether your rights have been violated or how to take action to ensure that you do not violate your tenant's rights, contact our office.
Florida Lease Termination and Eviction Laws 
Some of the most complex landlord/tenant laws surround lease termination and tenant eviction. Under the law, landlords have the right to terminate a tenancy whenever the stipulations allow for such in an existing lease agreement when the tenant has already violated the terms of the lease on multiple occasions. A good example could be a tenant who intentionally destroyed the property in some way. 
Landlords must give their tenant's a minimum amount of time to vacate the premises and pay their rent in full before an eviction can be filed. You must further discuss the costs of eviction with your attorney to best decide how to proceed if you are considering lease termination or eviction as a landlord. 
When your landlords' rights have been violated, or you are dealing with a tenant dispute, you need an experienced attorney advocating for you. Call Atlas Law at (813) 241-8269 to get the legal guidance and support you need. Or fill out our online contact form, and we'll contact you to learn more about your case.