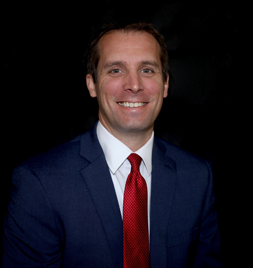 Brian Chase is the Managing Partner at Atlas Law, a law firm specializing in real estate law and advocating on behalf of landlords. Atlas Law is located in Tampa, Florida, and serves all areas of the State, including Central Florida and the Gulf Coast.
Prior to working as an attorney, Brian worked in the highly technical field of structural engineering. There he assisted in the design and construction of large-scale commercial projects.
Brian began working in the real estate legal industry after graduating with honors from Stetson University College of Law in 2005. Since then, Brian successfully operated and grew the Atlas Law firm to what it is today.
Brian regularly tries cases in both State and Federal court for clients across the State of Florida, including Central Florida, Tampa Bay, Lakeland, Orlando, Bradenton, Ft. Myers, Naples, and Sarasota. Brian also provides transactional real estate services to his clients, such as acting as a title agent, always seeing that his clients' needs are met.
Throughout his long, successful career, Brian Chase has worked zealously to ensure the law is equally and fairly applied to property owners and landlords and ensures his clients' goals are achieved.  As a result of his diligence, high standards, attention to detail, and client-first approach, Brian Chase was named a Rising Star by SuperLawyers Magazine from 2012 through 2016. Over the years, Atlas Law has continued to grow into a dominant player in Florida's real estate industry.