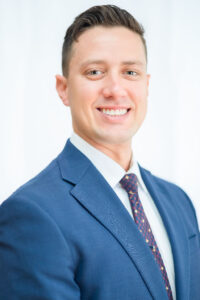 Ryan is an experienced attorney with an extensive background resolving real estate, commercial, and other disputes facing clients in the real estate management / development field. Ryan enjoys litigation and is no stranger to courtrooms across the State. Ryan focuses his legal practice on property management, community associations, and landlord-tenant law. This includes representation of land-lease communities, REIT's, and apartment owners and developers.
Ryan graduated summa cum laude from the University of South Florida with his bachelor's degree. After college, Ryan attended law school at the University of Florida and the University of Akron School of Law where he graduated magna cum laude.
Since joining Atlas Law, Ryan has dedicated his practice and career to the representation of property owners, developers, and managers, including landlord-tenant disputes, community association law, and Fair Housing issues. Ryan practices law in Florida and Georgia State Courts, Florida Courts of Appeals, Florida Federal Courts, as well as the Federal Eleventh Circuit Court of Appeals. Ryan also conducts training seminars on a range of topics including Introduction to Landlord-Tenant Law, Compliance with State and Federal Law in Property Management, and Introduction to the Fair Housing and Americans with Disabilities Act. In addition, Ryan serves on the Board of Directors of the Florida Manufactured Housing Association and is an active member of the manufactured housing industry.
Ryan serves a tutor in the Lawyers for Literacy program in which he is paired with a local student each year to work one-on-one on reading and comprehension skills. Outside of work, Ryan enjoys all things sports and outdoors, camping, RV-ing, fishing, boating, home renovations, football, hiking, and rock climbing.