Who we are
Interactively incubate optimal deliverables vis-a-vis alternative niches. Monotonectally extend standards compliant meta-services with corporate.
Warning
: A non-numeric value encountered in
/var/www/wp-content/plugins/neko-vcaddons/public/partials/neko-vc-heading.php
on line
51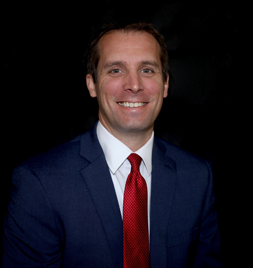 Brian C. Chase
Managing Attorney
brian@atlaslaw.com
Brian Chase is the Managing Attorney at Atlas Law, and has been working as an attorney in the real estate industry since 2005, after graduating Stetson University College of Law with honors. Brian has been named a Rising Star by SuperLawyers Magazine from 2012 through 2016.  Brian routinely tries cases in both state and Federal court, and has also provided transactional real estate services to his clients, including acting as a title agent. Prior to working as an attorney, Brian was a structural engineer, and assisted in the design and construction of large-scale commercial projects.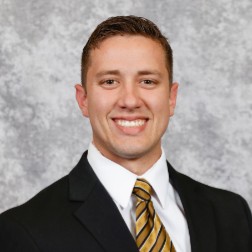 Ryan Vatalaro
Associate Attorney
ryan@atlaslaw.com
Ryan is an associate attorney at Atlas Law with experience litigating real estate and commercial disputes in courtrooms across the State of Florida. Ryan graduated summa cum laude from the University of South Florida and magna cum laude from the University of Akron School of Law.
Prior to joining Atlas Law, Ryan gained experience preparing articles for publication for the Akron Law Review, serving as a judicial clerk in the Eighth Circuit Court of Florida, and assisting in-house counsel at the Walt Disney Company with real estate development and compliance issues.
In addition to his work at Atlas Law, Ryan actively works in the community as well. Ryan serves on the Hillsborough County Bar Association Community Services Committee which organizes events serving veterans, children, the elderly, and the homeless. Ryan also volunteers as a Big Brother through Big Brothers Big Sisters of America and volunteers at local schools for the Lawyers for Literacy program.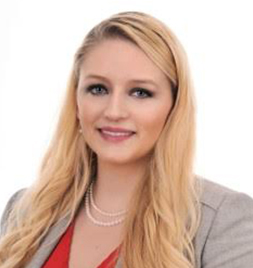 Jessica Mazariego
Associate Attorney
Jessica is an associate attorney at Atlas Law with experience in residential and commercial real estate, civil litigation, and corporate transactions. Jessica graduated cum laude with an international law certification from Stetson College of Law and with honors from University of South Florida. Jessica regularly counsels homeowners and condominium associations, landlords, and lenders on complex title and real estate disputes, including title insurance and closings, lien priority, foreclosure, replevin, and eviction issues. Prior to joining Atlas Law, she gained experience from representing investment firms and several banks on various compliance and asset management matters with respect to real property and debt collection.
HTML5 & CSS3
Lorem ipsum dolor sit amet, labore et consectetur adipisicing elit adipisicing elit
Retina ready ui
Lorem ipsum dolor sit amet, labore et consectetur adipisicing elit adipisicing elit
CSS components
Lorem ipsum dolor sit amet, labore et consectetur adipisicing elit adipisicing elit
Premium slider
Lorem ipsum dolor sit amet, labore et consectetur adipisicing elit adipisicing elit
Clean code & design
Lorem ipsum dolor sit amet, labore et consectetur adipisicing elit adipisicing elit
Top notch support
Lorem ipsum dolor sit amet, labore et consectetur adipisicing elit adipisicing elit