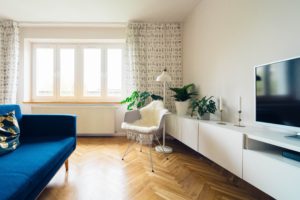 If you own rental properties, you may have chosen to hire a property manager—or you might be one yourself. The decision of whether to employ one is entirely built around your circumstances, your time, and your money. 
Regardless, the role of the property manager can extend beyond work orders, collecting rent, and managing your tenants. What if the position also included the responsibility to gain new tenants? For instance, if you own several properties, filling those with renters is a business need. It provides the revenue to pay for the property (and its manager). 
Basic supply and demand will prove that the more people you have interested in your property, the more you may be able to charge for rent. Here are some simple ways in which your property manager can help you market your property.
Referrals 
One of the best components of referrals is the cost: they are free. So if you are putting off marketing because you cannot afford it, then you are missing out on this very cost-effective strategy. 
This starts with creating a positive experience for your current tenants. If they do not enjoy renting from you, they are not going to refer you to their friends and family. Their experience may rely heavily on their interactions with the property manager—who is a direct reflection of the property owner.
Quality Tenants
Secondly, you want quality tenants. These are people who are respectful of your property, who pay on time, who contact the property manager for the things that correctly fall under his/her responsibilities. 
The property manager is in a position to see which tenants fit well into your business model. You should be investing in your property instead of continually charging tenants who are flagrantly mistreating their living space. This will demand time, energy, and money. Ultimately, you may have to pursue eviction and seek professional legal advice. 
Good tenants are more likely to refer you to other good tenants. Use your property manager as a source of information to understand who your best tenants are. Who pays on time? Who respects the other tenants? Who is polite? This last one can add to the reputation of your building. 
If your property manager can point out these tenants, invest in them. Maybe you choose not to raise their rent at the end of the year and tell them why. Or perhaps you just send them a card during the holidays and thank them for being a valued tenant. Ultimately, you are increasing your chances that your ideal tenant brings in more people similar to him or her.
Contact Atlas Law
If you or your property manager need a valued attorney to help you with evictions or other issues surrounding property management, contact Atlas Law today. We cover eviction and real estate cases in every jurisdiction of Florida. If you need support evicting tenants who are hurting your property or your business, then there is no one better to have in your corner than Atlas Law.