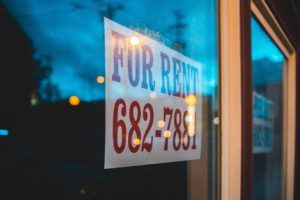 Business owners play a balancing act between establishing their companies while limiting their personal liability. This is why people can choose between different types of entities. Landlords are no different and should take the necessary steps to limit their exposure to risk and lawsuits. 
Consult A Lawyer
Preventing legal issues is an efficient use of your time and money when compared to reacting to one. One of the powerful tools you have at your disposal is the lease agreement that you have your tenants sign. Amid a disagreement, you can reflect back at the signed document that both parties agreed to.
Sleep well at night knowing that you have this. But the document is only as valuable as the person drafting it. An attorney who works with landlords uses his experience to create a lease agreement that is in your best interest. If you choose to utilize a generic template for your lease agreement, the responsibility and onus fall on you. 
Understand The Parameters
The easiest law to violate is the one you don't know exists. There are even federal laws such as the Fair Housing Act that need to be followed. Failing to do so only exposes you to an increased risk of a lawsuit. 
For example, the Fair Housing Act prevents a landlord from discriminating against someone based on race, religion, sex, familial status, or national origin. And it is just as important not to act in a way that may give someone the impression that you aren't following this federal law. This includes everything from how you speak to someone on the phone to the questions you ask them. 
Security Deposits
A good policy is never to take someone's time or money unnecessarily. Security deposits center around holding onto money that is not yours. In the state of Florida, the money you take from your tenants must go into a bank in Florida. There are no exceptions to this, even if you live outside of the state. 
Although it is up to you, the landlord, to determine if this money should go into an interest-bearing account, the interest is not yours. When you return the money to your tenant—either annually or upon the termination of the lease—the interest accrued goes with it. 
Atlas Law
Atlas Law proudly represents landlords throughout the state of Florida—in any county and jurisdiction. This extends to landlords who own multiple properties throughout the state. Protect yourself and your investment with the professional legal counseling offered at Atlas Law. Contact us to schedule your consultation today.