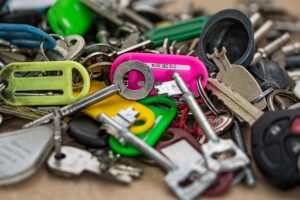 Clauses are the provisions in a contract. In other words, who is supplying whom with what? In terms of a rental agreement, they could outline who will be receiving the money, how repairs will happen, and the consequences of failing to meet an obligation. These can also extend out to the rights and responsibilities of the tenant or landlord.
Here are some of the clauses you should strongly consider having in your lease agreement. And it is always advisable to have legal counsel create, draft, or edit these on your behalf. You want to ensure that each clause or provision is enforceable and legal. 
Break Down The Facts
At the heart of your lease agreement is who the deal pertains to. Not only should you include your name and the renter's name, but you need to establish the role of each. Don't be hesitant to be overly specific. Obvious things that may get overlooked are the simple things, such as the address of the property. 
If it isn't in the lease, it almost doesn't exist. That's why you include the rent, when it is due, when it is late, and the amount of notice you require if they plan on moving at the lease.
Safety Net
As a landlord, your lease is a means of protection. One of the biggest concerns you may have as a landlord is the tenant not paying—and rightfully so. If you are providing a habitable property for someone to live in, you deserve to be compensated for that. That is something that could and should end up moving towards eviction. Other issues that may be equally justifiable are if the property is being abused or criminal behavior is taking place there. 
Maintenance 
As a landlord, you are responsible for maintaining the property. When deciding what to put in your lease, consider adding a clause about how you expect to be notified when something needs to be repaired. Specific issues will be more time-sensitive, such as losing heat, air conditioning, or a critical appliance such as a refrigerator. 
Because preventive maintenance is cost-effective, you may decide to define specified intervals when you can enter the premises to conduct these. In addition, there should be an explanation as to how the tenant will permit you to do so. 
Atlas Law 
The amount of clauses that need to be included in your lease is extensive. Contact Atlas Law to schedule a consultation if you are a landlord, have further questions, or need professional legal counsel. We are a one-stop-shop for evictions, and we cover the entire state of Florida.