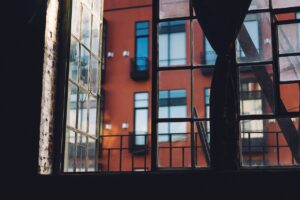 At Atlas Law, we have spent a lot of time working with Florida landlords. In fact, one of the things that makes our firm unique is that we can handle Real Estate and eviction cases across every county in Florida. That means that we've worked all over the state, and we have seen it all.
It is very common for landlords and tenants to end up in some sort of dispute over rented property. This is not exactly a breaking development, but over the years we have observed that it happens about some issues much more often than others. In order to know what issues to protect yourself over, here are the top 5 most common causes of landlord/tenant disputes in Florida:
Security Deposit
Most landlords collect a Security Deposit when a tenant moves in. The point of the Security Deposit is that it can be used to repair any major damage to the property caused by the tenant after they move out. If they did not cause any major damage, the Security Deposit is returned. Arguments over the return of Security Deposits are more common than almost anything else in Florida property management.
Rent Payment
Issues over rent payment hit a crescendo in the pandemic that began in early 2020. Clear lines about rent payment – such as late fees and eviction dates – suddenly became complicated and difficult. Ever since, navigating late or missing rent payments and when evictions are eligible has been more complex.
Property Damages
Some tenants cause a lot of damage to the property. This can be especially true of properties with very young children, college students, and animals. Who pays for repairs to the property damages – and when – is a common sore spot in Florida.
Repairs
When things break in the property, it is generally the landlord's responsibility to have it repaired. Organizing those repairs can be difficult, and can lead to conflict between the tenants in the non-functioning property and the landlord trying to fix it up.
Subletting and Airbnb
Breaking the lease is an issue in all states, but one specific citation is a common issue in Florida. Most leases include a clause that makes it clear the agreed-upon tenants are the only ones who can live there, and they cannot charge anyone else rent to come and stay. Still, tons of rental properties are listed on Airbnb every day by the tenants and not the landlord. Resolving this broken lease issue is a common issue in the Sunshine State.
Get the Help You Need Today
At Atlas Law, we are a landlord's advocate. If your tenants have taken issue with you over one of these common concerns (or any others,) we are here to argue for your side and help you resolve it. For help with any landlord/tenant issues, contact Atlas Law today! We are your partner in property management!