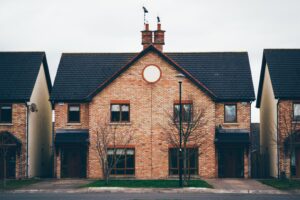 The real estate market in Florida is showing no signs of slowing down. Cities across the state ranked among the hottest markets in 2021, and Zillow projects Tampa Bay and Jacksonville to be the two hottest markets in the country in 2022.
A hot real estate market means good things for landlords looking to fill your rental properties, but it's also going to add more fuel to the conversation surrounding rent control. Rent control has long been viewed as a tool for large cities like New York City, San Francisco, Oakland, and Washington, D.C., but we're seeing more municipalities here in Florida consider the move.
So, what do you need to know about the conversation?
State law specifically addresses rent control
Lawmakers in certain parts of the state are questioning whether the state law allows for counties or cities to implement rent control. Chapter 125 Section 0103 of Florida lays out the very limited situations in which municipalities may implement rent control, but there remains debate over the process to prove the need for rent control and how to enforce it.
All of the following circumstances must be met to enact rent control:
Officials prove there is a "housing emergency so grave as to constitute a serious menace to the general public"

Officials prove rent control is the only means to eliminate the housing emergency

Proper public hearing laws are followed

Voters in the municipality (whether it be city or county) vote on the measure
The requirements to enact rent control are strict, and any such measure would only be active for 12 months before lawmakers would have to start the process all over again, proving every year the measure is necessary and the only means to ending a housing crisis.
Some cities are already discussing rent control
We're seeing lawmakers push and even vote on rent control measures. In Tampa Bay, a vote recently failed which would establish a "tenant bill of rights," but lawmakers say the conversation about rent control is likely to continue. In St. Petersburg, city attorneys concluded the legal pathway to rent control is too narrow and the execution of such a measure would be too expensive.
You can see these conversations are happening. Right now, lawmakers seem to be hesitant on pulling the trigger because the only legal option is to declare a housing state of emergency which carries a large burden of proof. The news is mostly good for landlords hoping to maintain current rent prices or even raise prices in high-demand areas. But you should understand these conversations are happening and are likely to continue. Some state lawmakers want to repeal the current measure and make it easier to impose rent control in Florida.
Prepare to defend your rights
State law seems pretty straightforward on rent control and the very limited avenues municipalities have to enact it. However, some lawmakers believe there are loopholes in current state law.
This is an ongoing conversation, so you should know your rights and be prepared to defend them. At Atlas Law, we are the landlord's advocate. We have extensive experience fighting for landlords and are ready to fight against rent control. Contact us today! We are your partner in property management.