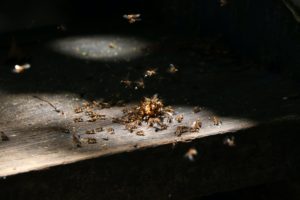 When someone sells a home or other piece of real estate, they are legally obligated to inform the buyer of known problems. If they do not disclose problems, the buyer can file a disclosure dispute with the courts to seek damages. In general, the person filing the disclosure dispute will ask the courts to require the seller to pay for the damages caused by the issue that was not disclosed and pay to have the issue fixed. With this in mind, it is always smart for the seller to disclose every problem they are aware of. Whether you are buying or selling real estate, read on to understand more about disclosure disputes.
Common Examples of Issues Not Disclosed
Anyone who is selling real estate needs to reveal major issues with the property that could impact the buyer in the future. The following are some of the most common things that trigger disclosure disputes in real estate:
Water Infiltration

– If a basement has water leaking in during heavy rains, this must be disclosed.

Termites

– Termites can be very difficult to get rid of completely, and the damage they cause can be very expensive.

Mold Issues

– If a home has mold behind the walls, it can be overlooked during an inspection. With some types of mold, it can also be cleaned off so that it is not visible, but it will grow back.

Radon

– If the home has tested positive for Radon, it should be disclosed. It is recommended that Radon tests be performed before buying or selling a home.
What is Needed in a Disclosure Dispute?
When a disclosure dispute goes to court, the plaintiff (buyer of the home) will need to be able to show several things in order to win the case. First, they need to show that there is an existing defect. They also need to show that the defect was not disclosed at the time of the sale, and that the seller was aware of the defect at that time. Finally, it must be shown that the issue was not something that should have been discovered during a routine inspection of the property.
Understanding Your Rights and Responsibilities
Whether buying or selling real estate, it is critical that you understand your rights and responsibilities when it comes to dealing with problems with the property. The best way to do this is to work with an experienced attorney who can work with you to ensure everything is handled properly. Atlas Law can help you throughout the real estate transaction to protect your interests now, and in the future. Please contact us to discuss your needs today.