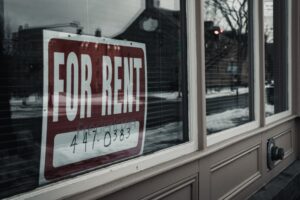 The conversations around canceling or controlling rent have been prevalent both locally and nationally as people and politicians look for ways to alleviate some of the financial stress brought on by the pandemic. Unfortunately, there are many people looking to take advantage of the situation by skirting eviction laws and hoping the government will bail them out of the significant debt they owe to landlords.
At the end of the day, landlords are people doing a job just like everybody else, and they have a right to be paid for their services just like everybody else. But, as a landlord, what can you do about these movements?
Understand what rent control and rent cancellation is
Rent control and cancellation are sometimes used interchangeably, but there's a sizable difference in how each works.
With rent control, the government would play a large role in controlling the prices of rental properties. This would mean limiting the amount rent can go up year over year along with likely controlling the price for certain amenities and square footage. In Tampa Bay, lawmakers attempted but failed to execute rent control through a "loophole" that allows lawmakers to implement rent control ONLY during a housing crisis. The legal requirements to prove a housing crisis exists and necessitates rent control are significant.
For rent cancellation, the idea is to forgive all overdue rent tenants incurred over the course of the last several years. This concept would cost landlords a massive amount of money and put their livelihoods at risk. Some landlords, especially those with fewer properties, would likely never recover.
Stay informed
You should stay connected to the latest conversations. Both discussions are evolving at both the local and federal levels. This doesn't mean you have to sit down and watch the news every night or check online news stories every day, but you should at least be aware of what the latest information is.
Right now, multiple efforts for rent control in Florida have failed. Some of those conversations have shifted more towards rental assistance which should benefit both the tenant and the landlord.
Get involved
There are several ways to get involved and protect your livelihood against the movements. You can attend and engage with politicians are local meetings when available to the public. This is a way to make sure your voice isn't completely drowned out but a loud section of the public pushing for rent cancellation and control.
Another option could be to join industry and lobbying groups to make sure there is more prevalent messaging surrounding landlord rights and the need for tenants to pay what is owed. These groups are comprised of industry professionals who know how to craft timely and useful campaigns to ensure rent and other payments are never put on the backburner by politicians.
Be reasonable
This one is important. While these movements do put landlords at risk, there is a reason so many people are pushing for them. Costs across the board are up right now and many people are drowning in debt, often of no fault of their own. Be willing to help your tenants and refer them to programs that can help them overcome these debts, such as the "Our Florida" program.
While there are some people with bad intentions trying to take advantage of these movements, there are also people who genuinely need your help. It's imperative that we all do what we can to support those in need. If you're able to provide support to those people, the rent control and cancellation movements are far less likely to gain steam. If you refuse to help and instead kick or lock people out of their homes, you're only going to add fuel to the fire.
You should always be prepared for these conversations. The best way to make sure you don't put yourself in any compromising situations is to work with an attorney. At Atlas Law, we know real estate in Florida and we advocate day in and day out for landlords. Contact us today.