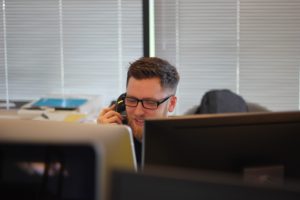 Landlords need to possess a wide range of skills. They are real estate investors, business people, and leaders. Running a rental property is a business, and it requires a significant amount of interaction with a multitude of people and personalities.
To protect you and your business, here are tips and advice to help.
It Starts Before It Begins
Before you have someone sit down to sign the first lease, understand the laws in your state. These laws will impact everything from how you implement safety precautions to how you handle security deposits. Here are some common questions you should know the answer to:
Is my lease legal?

Do I have all the permits and licenses required by my state?

Do my units and property meet all applicable codes?
Hiring a professional and experienced attorney who represents landlords is the quickest way to know the answers to these questions. Your attorney may point out laws or regulations that you may have overlooked. 
Another way to avoid future problems is by developing a robust screening process. There are ways to choose tenants who have good credit ratings and strong recommendations from previous landlords. However, laws govern how you screen your applicants. And they are meant to ensure an equitable and fair selection process. Your lawyer can go over your approach and offer advice as to how to achieve this.  
Have A Plan For Challenges 
Your property is a business. If you financed its purchase, you likely depend on rent to pay the mortgage and to provide you an income. Every business is going to have hurdles and challenges. Yours may come in the form of people failing to pay rent.
Landlords will have to face people who lost their jobs or are withholding payment as a bargaining chip. Regardless of the reasons why you should develop a plan to deal with delinquent payments.
People may be quick to think they will simply call their attorney. Because being a landlord is a business, you need to balance out the cost and timeliness of pursuing legal action. Of course, there are situations where this may be your only option, but it should be the last one. 
You may start by simply talking to the tenant (preferably in person than by text or email). Document everything. These are things for your attorney should it reach that level. In addition to payment plans, you can have a series of notices to inform your tenant of their obligation to pay. You may even cite the lease. 
Lastly, have these warnings—and potential consequences—spelled out in the lease. When it is drafted appropriately, a signed lease is going to be the safety net. 
Atlas Law
Protect yourself and your property by hiring an attorney who represents landlords and their rights. A signed lease is only as strong as the person who drafted. Choose a professional and experienced attorney to support and advise you. If you are a landlord in need of legal representation, contact Atlas Law to schedule your consultation. We proudly represent the entire state of Florida.